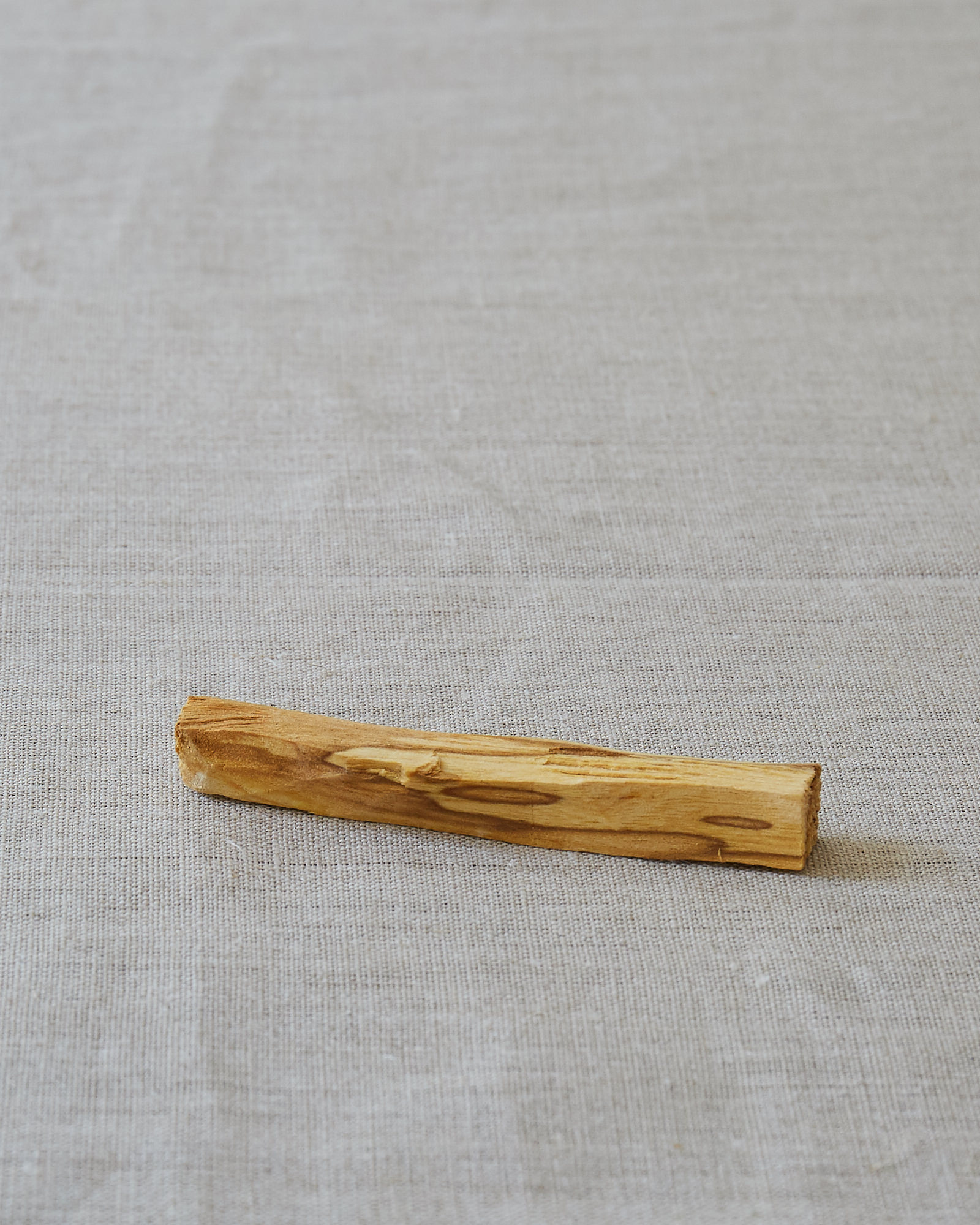 Palo Santo
Palo Santo (Bursera Graveolens), Spanish for 'Holy Wood' is a wild tree native to Mexico, Peru and Venezuela. It belongs to the same family of trees as Frankincense. And it smells divine!
Today it's commonly burned as incense by lighting the shavings or sticks of the tree. In local customs it is used to clear bad energies. In Peru, a shaman would use it to clear misfortune or negative thoughts. It creates a pleasant, fresh smoke that works well in keeping away mosquitoes and other flying insects which is one of the prime uses for the people in Ecuador and Peru.
It's really hard to describe the smell. to me it's a bit like a forest, a campfire but with a lingering sweetness.
Peruvians harvest the fallen branches and twigs, never cutting the tree. This sustainable practice is regulated by the government.
Each stick is about 10 cms.
Smudge like a sage stick. Palo Santo produces less smoke so you may have to burn a bit more than a sage stick. More info in the Journal.